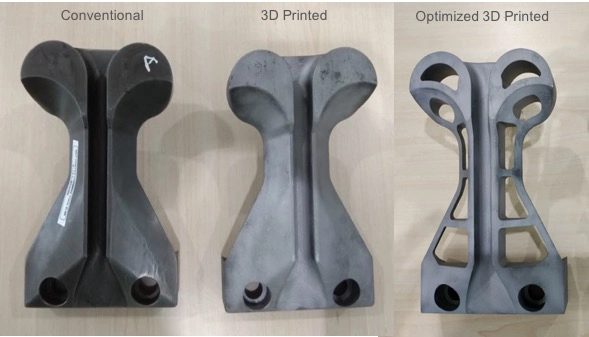 ADDITIVELY MANUFACTURED MECHANICAL METAL PART IN INDUSTRIAL EQUIPMENT
Objective: Reduce Lead Time & Inventory Holding Cost
Solution: Weight Optimization & 3D Print on Demand Solution
Customer: Steel Industry
3D PRINTING: SCOPE OF WORK:
A client employs a legacy forming tool in their machinery used for bending steel bar. Operating on tight production schedules, lead time of forming tool is ~2 months; it's imperative for client to maintain higher than requried stock of the part in their inventory to avoid losses & operational delays resulting from tool break downs.
MAIN OBJECTIVE:
To reduce the lead time & inventory cost using 3D print-on -demand solution. Scope also includes light-weighting the part for further reduction in cost.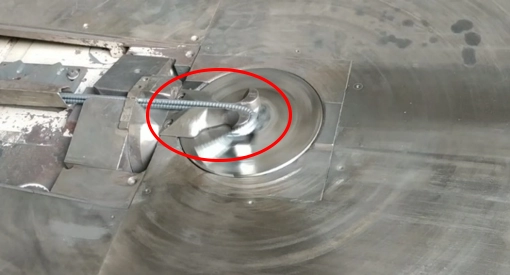 3D PRINTING SOLUTION APPROACH:
Immensa Technology Labs engineering team prepared the CAD file of the conventional part using scanning & reverse engineering process. Material testing was undertaken to gather information about material properties & after evaluation Maraging Steel was selected and qualified as the optimal 3D printing material for this specific part; Subsequently the properties and materials selected where matched with the best fit 3D printing technology which was DMLS, and accordingly our team selected  the EOS M290 to additively manufactured the part. Heat treatment was done after the 3D Printing was complete to achieve the exact properties as the conventional part.
For weight optimization, FEA simulations are performed applying appropriate boundary conditions & operating external forces on the part; The final optimized design resulted in weight reduction of 25% compared to the conventional part & complies well with the operating strength requirements of the part.
Weight Optimization also reduced the cost of 3D printing by 20% compared to 3D printing like-to-like. The lead time is now 3 days compared to earlier 2 months.